Tim & Marion
Public Speakers
******************************
Tim Cox
Tim and Marion travel extensively for the work of the trust and for other charities, such as Seer Ministries. Tim has been much in demand to speak about their work, and often Marion will join him to add some v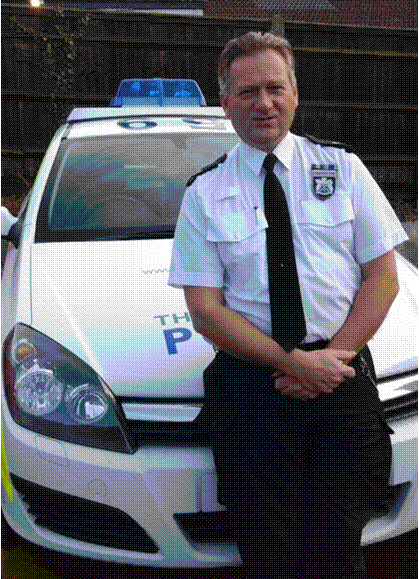 ariety to their presentations.
However, he will also speak on his time in the police to any sized group. His talk covers many different aspects and can be tailored to the audience, leaving out some of the more unpleasant and gory stories.
Tim joined the Metropolitan Police in February 1976. After twenty-one years, he transferred to the Thames Valley Police in January 1997, and retired in February 2006 on an Inspector's pension.
Whilst in the police, he served in London's East End, North London, West London, Heathrow Airport and as a recruit Instructor at Hendon Training Establishment. In the Thames Valley, he served on Chiltern Vale, at High Wycombe, Amersham and latterly at Gerrards Cross in South Bucks.
Born, brought up and educated in Scotland, he left school in 1974 and joined the army to obtain a commission. Deciding (mutually) that that was perhaps not the best career for him, he joined the police instead.
Living and working through some amazing period's of our history, he was on duty on the Counter Terrorist Firearms Unit when the IRA attacked Heathrow with their mortars. He was present when Gorbachov flew into Heathrow to initiate discussions that led to the disintegration of the USSR. He had a standoff with the PLO gunmen onboard a Liberian registered Lear jet that had brought Yasser Arafat into Heathrow, narrowly avoiding a diplomatic incident.
From riots to demonstrations to the run of the mill day-to-day policing, he draws on thirty years of experience to provide a talk that is at times shocking, hilarious and informative all at the same time.
He will also talk on the work of the Trust, as well as the work of SEER MINISTRIES, for which he is a Trustee and secretary.
On a more professional note, Tim runs a Training Company (See www.tctraining.org.uk) and is qualified to give presentations on a variety of topics related to Interview Techniques, Conflict management, Health & Safety, Interpersonal Skills (Covering communication skills, managing aggression & violence as well as reading body language) and Dynamic Risk Assessment.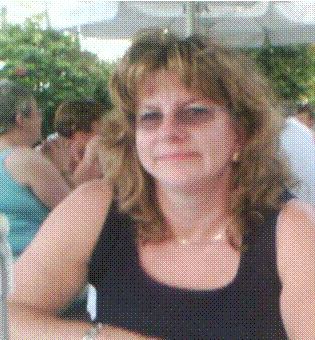 Marion Cox
On the 20th May 1978, Tim married Marion at St.Helen's Church in Abingdon, Oxfordshire.
Marion is a qualified Cordon-bleu chef, and the couple set up home on the eastern fringes of London on the edge of Epping Forest. After the birth of their second son, they moved to Seer Green in Buckinghamshire, where they settled into village life. The children went to the village school and the family started attending the local Baptist Church.
Marion gives talks and cooking demonstrations, as well as joining with Tim to give a joint presentation on the work of the Trust.
PRICES:
PLEASE NOTE: These prices are a rough guide, as it is appreciated that each group varies in both size and nature. Certain groups are often restricted for various reasons, and therefore any suitable donation will be accepted.
MY LIFE IN BLUE — £50 Plus travel costs.
SEER MINISTRIES — £50 (min) Donation to Seer Ministries, plus travel
costs.
GHANA — £50 (min) Donation to The CFC Trust, plus travel costs.
FURTHER DONATIONS TO THE REGISTERED CHARITIES WILL
ALWAYS BE WELCOME. 100% of donations goes to the charities'
work, nothing is taken for administration or expenses.