Operation Hangaland
The young people in the villages of the Hanga land have
no electricity, no fresh water (except for a few boreholes), no work (except scratching a subsistence living from the soil), no education, no hope and no future. For a child to obtain an education he must leave the village and travel to Damongo to attend school. Even state schools cost money, so few children can afford it. Those that do have to stay with friends or relatives, or, failing that are kept by the Imams in the mosques or in one of the many Christian boarding houses.
These children are at extreme risk of abuse and neglect. We heard first hand and saw how the Imams force the children to go onto the streets to beg; the proceeds then are taken by the Imams for their use. The children are lucky to be fed. Even those that do attend school often leave school in their teens failing to secure a place at secondary school and barely able to read.
Our intention is to assist in the setting up of well-run, comfortable boarding houses that come under proper supervision of qualified Christian workers and teachers who will be able to nurture, protect and encourage these young people to fill a useful role in society.
Every village has a school, but few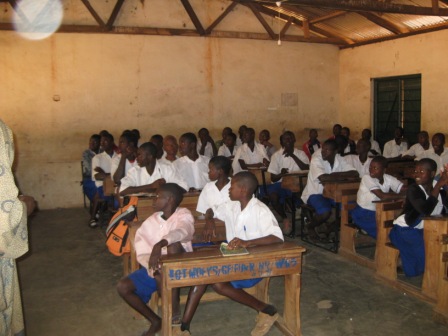 have teachers, desks, books or paper. Even in the towns, the schools are so crowded that in some cases 100 children cram into twenty desks under the directuion of one sometimes unqualified teacher.
There are private schools(illustrated) that have smaller classes, but still lack what we would consider the basic level of equipment.
This ongoing project seeks, with the assistance of local partners, bring subtle but profound change to the fortunes of the Hanga people.
Through sponsoring the further education of key young people at university who will remain in the region to enhance the skills base and encourage the setting up and growth of income generating schemes that will sustain individuals, benefit communities and bring additional revenue to a very deprived area.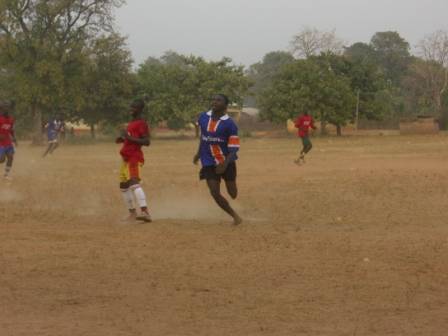 Through the sponsorship of local sports teams and groups, assist in the raising of the local area's profile in the region, improving the self-respect and self-worth of those who partake and support.
At present, the young people have few boots, balls or kit. We donated some ballson our last trip, and have managed to raise enough funds so that boots can be purchased, as well as some kit.
Through partnership links with schools, provide essential school equipment so that they are able to deliver an education that will better prepare the local children for employment in a modern world.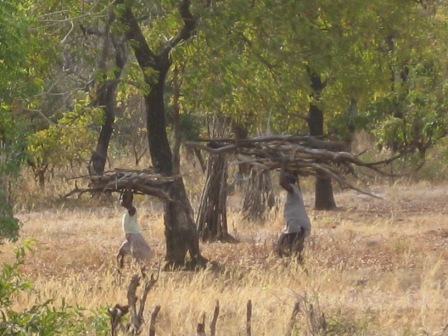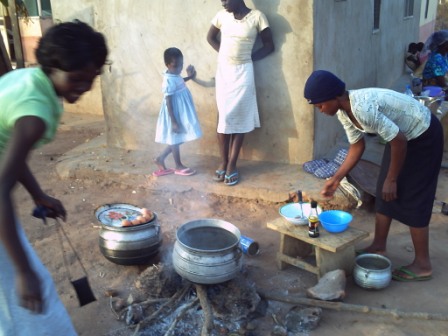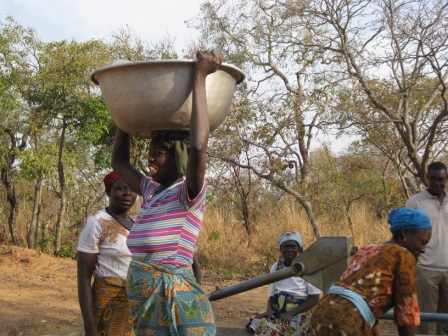 Having introduced solar cookers, through an on-going educational programme in partnership with a local church, highlight the benefits to health, hygeine and budgets, by initiating subtle change in traditional methods of cooking and gathering sticks, water and charcoal.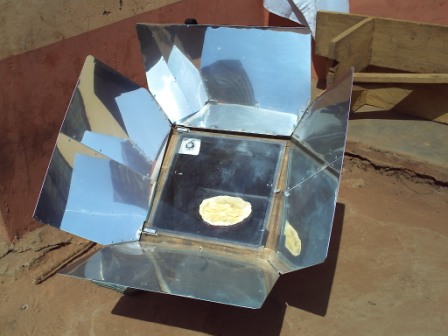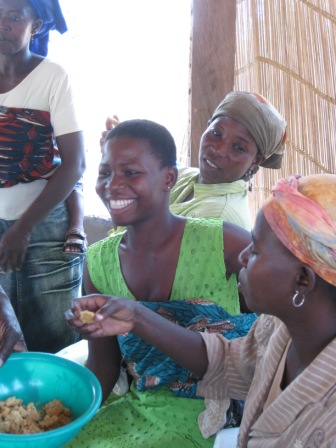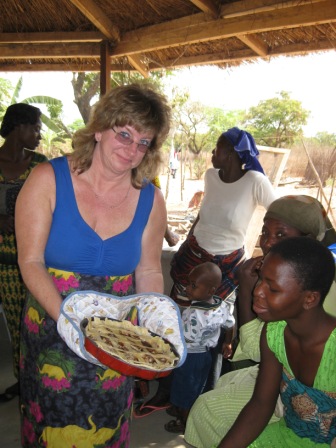 Encourage micro-industry and other income generation schemes through a pay-back sponsorship grant scheme. Example - the beehives were bought by the trust, and have now harvested their thoird harvest. Those with the hives are in a position to pay back the cost of a beehive for someone else to take on.
Regardless of the amount invested, there has to be a will amongst the people to embrace change. We believe that will is there, but through successive governements failing to generate the promised investment in education, health and employment, there is a general apathy towards outsiders who come in making promises. That is why we empower the local people themselves, through education and attitude to make the changes for themselves.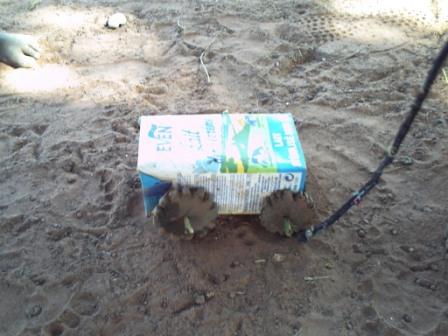 This toy was one of the very few we saw in the villages. It was made from a carton we had discarded as rubbish with four home-made wheels. There was a queue of other small children who wanted to play with it, and waited patiently for their turn.
We have so much that we take for granted. Please help us help themselves!
We will always accept financial assistance to achieve our goals.
Click > GIVING